Brendan Keith Petrick, Esquire
Attorney Petrick is highly skilled and knowledgeable in all aspects of Commercial Litigation, DUIs, Criminal and Drug Charges, Divorce and Child Custody. He has a proven track record of winning cases and successfully negotiating the resolution of matters prior to trial.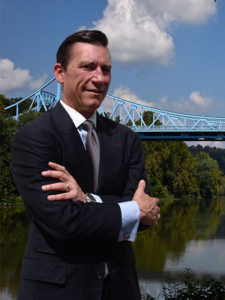 Each case is unique and each client receives his full attention to conduct a thorough investigation, and fulfill all procedural and evidentiary rights.
Among the numerous cases reported in the media which he has handled, Mr. Petrick represented his client in gaining an injunction against Westmoreland County resulting in a huge win for his client. In other news, WPXI reported on a wire theft case in which his client was facing over 30 felonies. Mr. Petrick successfully negotiated the dismissal of all felonies in this case.
Education
Attorney Petrick is a graduate of Duquesne Law School where he was awarded the CALI Award for Excellence in both Trial Advocacy and Federal Courts. He is a member of the Allegheny County Bar Association and admitted to practice in the Supreme Court of Pennsylvania and its inferior courts, as well as the Federal District of Western Pennsylvania. Attorney Petrick has participated as both a Judge and a witness in Duquesne Law School's Moot Court, Trial Advocacy and Appellate Moot Court programs. He is proud to assist in the education of future lawyers and litigators of Pennsylvania. 
Mr. Petrick graduated from St. Vincent College with a Bachelor of Arts in History and attended Central Catholic High School in Pittsburgh. Originally from the Regent Square area of Pittsburgh, he now makes his home in Elizabeth Township. Mr. Petrick served as a Trustee for a Board within the Achieva family; a non-profit organization providing comprehensive services for people with disabilities and their families.
Mr. Petrick is a member of the West Penn SCUBA Divers Club. He enjoys hiking the Laurel Highlands Hiking Trail, cycling throughout Western Pennsylvania and sailing the Chesapeake. He serves on the Board of Directors of the Mon Yough Area Chamber of Commerce and supports all small businesses in the region.