Meet with a trusted Pittsburgh Trial Attorney today
DUI DEFENSE
URGENT: If you've been arrested for a DUI. Time is CRITICAL to prepare your defense. Call today!
CRIMINAL DEFENSE
An arrest does not have to mean a conviction. Now matter what the charge, there is hope!
CHILD CUSTODY
When you face painful and difficult decisions, I can help you with clear answers and a strategy.
Download a my FREE DUI guide to help you know what to expect after you've been pulled over.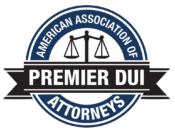 A Strong, Dependable No-Nonsense Attorney for Pittsburgh DUI, Criminal and Family Law Cases.

Maybe you got behind the wheel after one too many drinks, or a private family dispute escalated unexpectedly or you find yourself in a divorce and bad custody battle and need an attorney. It is natural to feel overwhelmed. It can be difficult to deal with the uncertain future and fear of the unknown. You know you need help, but you are not sure where to find it.
If you are reading this, you probably have a great deal of anxiety and questions that you need answered. Attorney Petrick can give you peace of mind by answering all of the questions that might be going through your mind, evaluating your case and, most importantly, developing a strategy that results in your favor.
The Petricklaw Office answers phones 24 hours a day–and we know how quickly things happen. There are times when you'll need information quickly, and we want to give it to you. Our office acts with haste and precision, working with you each and every step of the way. We'll start helping you immediately. Call (412)465-0040 now.

It's my mission to provide peace of mind to my clients. It is essential that everyone who needs my services be left with the feeling of hope and abiding certainty that entrusting their case with me means things are going get better. -Brendan Petrick, Esq.
Every day, good people find themselves in bad situations. A mistake is made or an accident happens, and individuals who have never had legal trouble before are now facing a serious legal battle and need an attorney. Whether your case is a DUI, divorce, custody battle, drug offense, landlord tenant matter or an awful business dispute, I'm here to help you. I'll be by your side the entire way with a great legal strategy. – Brendan Petrick, Esq.
CALL NOW 24/7:  412.465.0040
OR REQUEST A FREE CONSULTATION
---
⭐⭐⭐⭐⭐
Nothing short of outstanding. Honest and spot-on with his legal advice and recommendations. Absolutely the best attorney I've ever worked with.

David Burkardt, Burkardt Companies
⭐⭐⭐⭐⭐
Keith knows business and the law like no one I've ever met. He is honest, ethical and completely committed to serving our needs. He's an extraordinary communicator and has the people skills that so many professionals lack. Keith is a wonderful person, an excellent attorney, and one of the cornerstones of my business success!

John Vargo, Vargo Home Adjustments
⭐⭐⭐⭐⭐
Keith is an honorable man and a knowledgeable attorney. Since I first met him years ago, he has continuously shown me his great work ethic and unwavering drive. For these reasons and others, he'll forever be my first contact when legal needs arise.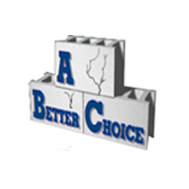 Rick Pack, A Better Choice